"I had BBL with a Halo treatment by Dr Griffin. He was professional, honest, thorough and extremely knowledgeable. I highly recommend Dr Griffin as well as the Halo treatment with BBL! Amazing results!" – K.W.
Sciton Brandband Light (BBL™) technology is the world's most powerful intense pulsed light (IPL) treatment. It's an excellent procedure for patients who suffer from sun damage, wrinkles, acne, and common aging symptoms. With Sciton BBL™ treatments, your complexion will be transformed and refreshed.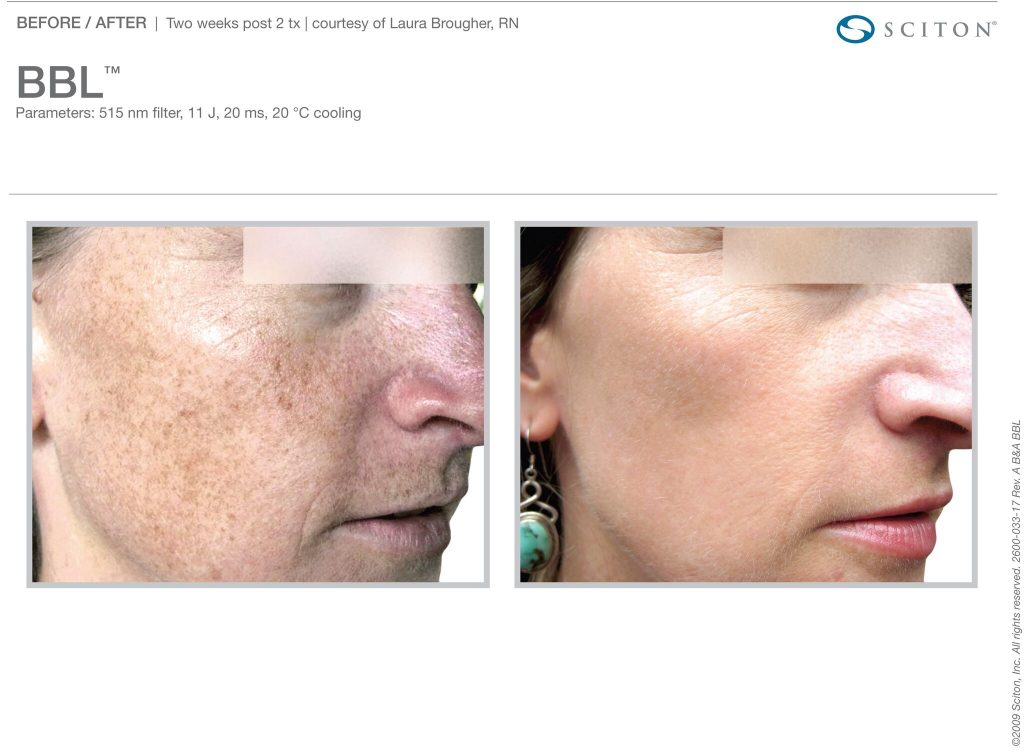 Sciton BBL™ works by delivering waves of light energy to the topmost layers of your skin. The dermis absorbs the heat energy and triggers increased cellular turnover, revealing a smoother and more radiant complexion. BBL™ can be customized to fit your specific skincare concerns with the following treatments:
Forever Young BBL™: This technology is designed to treat common signs of aging, including wrinkles, age spots, redness, and sun damage. Forever Young BBL™ can also treat excessive facial hair.
Forever Clear BBL™: This blue-light treatment is an excellent option for patients who suffer from acne. Blue light is delivered to the dermis to destroy acne-causing bacteria, while yellow light reduces inflammation and redness associated with acne. The treatment is followed up with infra-red light to promote the body's healing processes.
Forever Bare BBL™: Clients looking to get rid of unwanted hair will benefit from Forever Bare BBL™ treatments. This technology delivers lower pulses of light to the treatment area to heat hair follicles while protecting surrounding skin layers. This makes Forever Bare BBL™ a good treatment option for patients with darker skin tones.
A fantastic way to enhance your treatment with the BBL™ is to add a Halo™ Pro Laser treatment.  BBL™ combined with Halo™ is an optimal treatment for those who have stubborn brown spots.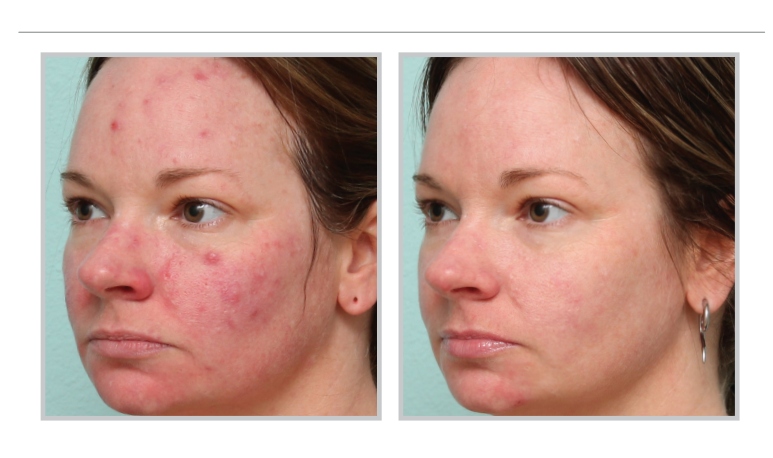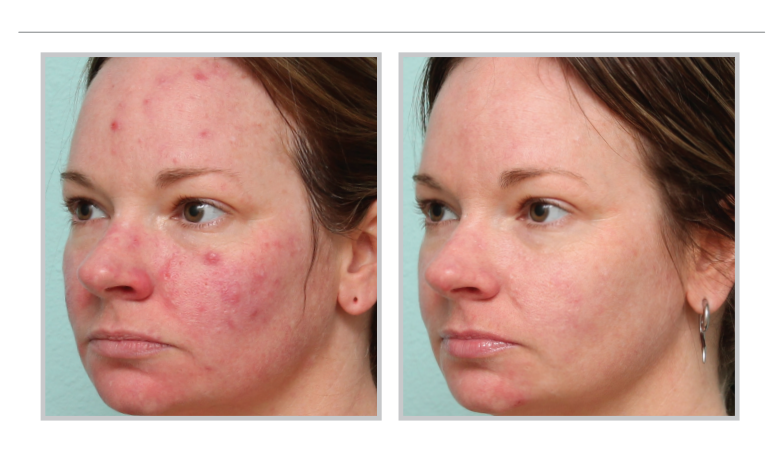 Conditions Treated
Acne
Excess Hair
Signs of Aging
Sun Damage
Scars
Rosacea and Redness
To learn more about laser treatment with Sciton BBL™ Broadband Light  or to schedule your consultation at Dermatology Associates of Plymouth Meeting, P.C., serving the Philadelphia metro area, including The Main Line, Chestnut Hill, Blue Bell, Gwynedd, and Flourtown, please fill out the form on this page or call (610) 828-0400.