Aging or weight loss can cause the skin to sag and make you look older than you feel, but with our state-of-the-art devices, you can achieve firmer, tighter skin without cosmetic surgery.
Bring back your youthful look by letting our trained physicians create a treatment plan for you.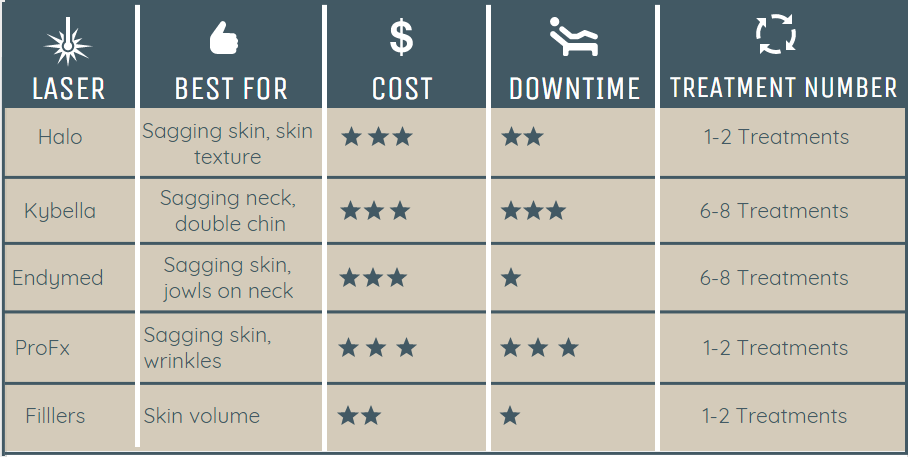 Treatment Options
RFD is a non-surgical solution to reduce sagging skin, reduce wrinkling, and tighten skin.
ProFractional™ is an ablative laser treatment used to resurface small areas of the skin to boost collagen production.
Contour TRL™ offers full-field facial resurfacing to treat a variety of skin issues.
BBL™ technology uses intense pulsed light (IPL) to treat sun damage, wrinkles, acne, and much more.
Halo™ Pro is a hybrid fractional laser system for improving skin laxity, uneven skin tone, and other complexion issues.
To learn more about solutions for Loose Sagging Skin, or to schedule your consultation at Dermatology Associates of Plymouth Meeting, P.C., serving the Philadelphia metro area, including The Main Line, Chestnut Hill, Blue Bell, Gwynedd, and Flourtown, please fill out the form on this page or call (610) 828-0400.