Dysport is an anti-aging injection that treats moderate to severe lines between the eyebrows.  Dysport is designed to deliver a more natural look, allowing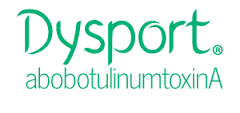 patients to continue making facial expressions without appearing "frozen" or "overdone."
How It Works
Dysport contains a neurotoxin that temporarily interrupts nerve signaling between the nerve endings and facial muscles.  By doing this, Dysport relaxes those facial muscles that contribute to moderate- to- severe frown lines.  Dysport is injected via a fine-tip needle into points around the eyebrows to minimize wrinkles without creating a frozen expression.
Area It Treats
Similar to Botox, Dysport is most commonly used to moderate- to- severe facial wrinkles in the following areas:
Forehead
Eyebrows
Crows feet
Bunny lines
Smokers lines
Neck muscles
Benefits
Dysport injections take approximately 10 to 15 minutes to deliver.  You should see results within two weeks after treatment. Results typically last for about four months.
To learn more about Dysport or to schedule your consultation at Dermatology Associates of Plymouth Meeting, P.C., serving the Philadelphia metro area, including The Main Line, Chestnut Hill, Blue Bell, Gwynedd, and Flourtown, please fill out the form on this page or call (610) 828-0400.