During this treatment, a computer-controlled device first scans the area to be treated. After the scan has concluded, the device delivers a laser beam that is focused on the particular area scanned. There are two types of laser resurfacing: fractional resurfacing (Fractionated CO2) and full field resurfacing. In the fractional version, only a portion of the outer layer of skin is removed, and the remaining portion is left untouched.
In full field resurfacing, the entire surface area of skin is treated. The laser beam is scanned across the area to be treated, and a layer of skin is removed with detailed precision. The intensity of the light and the depth of the laser can both be controlled by the surgeon. In time, the old damaged skin that is removed by the resurfacing is replaced by a fresh, young, healthy layer.
Fractionated CO2 Laser
The Fractionated CO2 Laser is state-of-the-art solution for facial rejuvenation and skin resurfacing. This laser gives powerful results without the downtime and discomfort seen in older laser treatments.
New collagen is generated over 4-6 months, so improvement continues after treatment. A single treatment can lead to substantial improvement. A series of three treatments gives the best and longest-lasting results; in many cases up to ten years.
Many patients will experience some redness and swelling after treatment that typically lasts about four days. Fine peeling can last longer. Selected skin care products and makeup may be worn. Most patients choose to schedule toward the end of the work week so that they can return to work on Monday.
Fractionated CO2 Laser treatments provide outstanding results for adult men and women. Special areas, such as the hands and the décolleté, can be successfully treated as well.
Full Field Resurfacing
As opposed to the Fractionated CO2 treatments, full field treatments ablate the entire surface of skin, which is a more aggressive treatment. There is a slightly increased downtime, and this treatment is best suited for deeper etched lines, actinic damage, and signs of aging.
Before & After Photos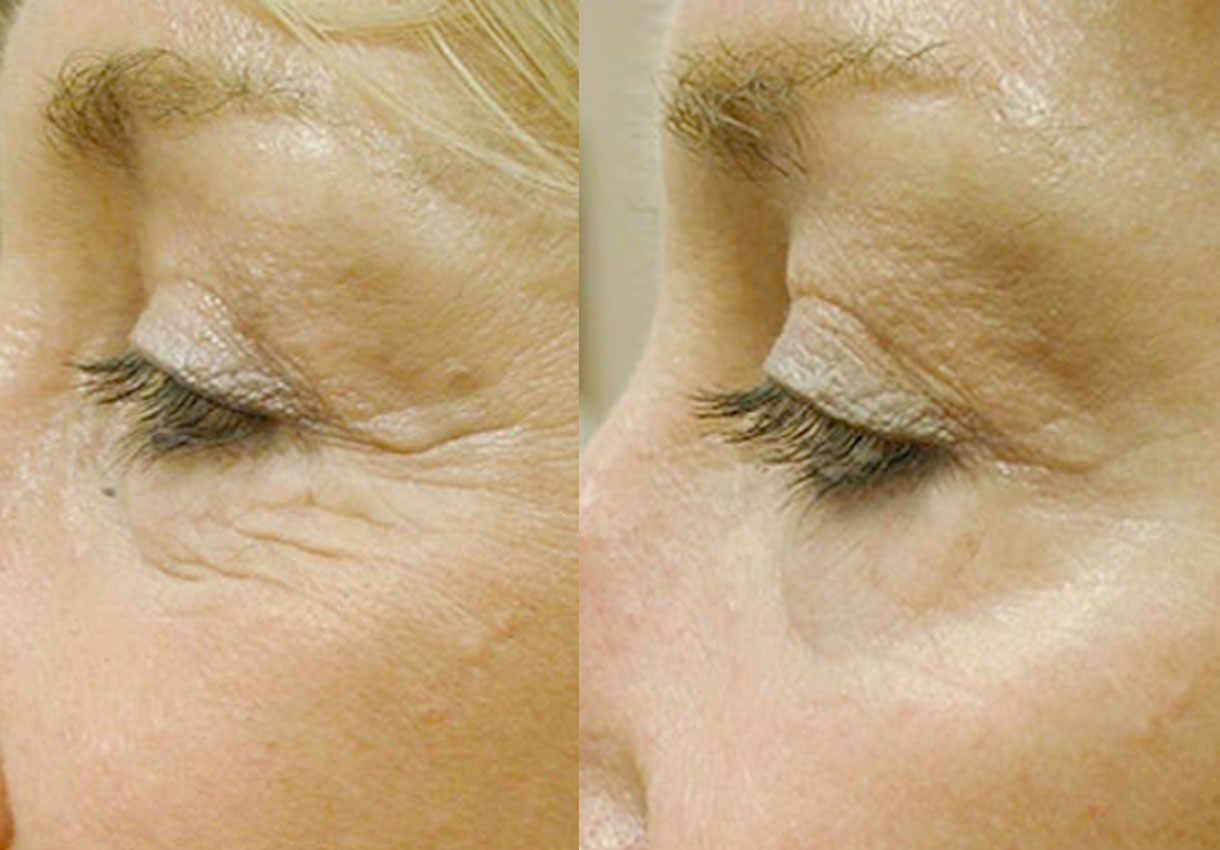 CO2 Resurfacing
Conditions Treated
Scars
Signs of Aging
Sun Damage
Wrinkles
To learn more about Fractionated CO2 Laser & Full Field Resurfacing  or to schedule your consultation at Dermatology Associates of Plymouth Meeting, P.C., serving the Philadelphia metro area, including The Main Line, Chestnut Hill, Blue Bell, Gwynedd, and Flourtown, please fill out the form on this page or call (610) 828-0400.