The Canfield VISIA Camera System is a revolutionary way to improve the skincare consultation process. It takes incredibly accurate photos of your entire face and rates your skin based on 8 unique skin properties. Within minutes, the camera module can successfully assess preexisting conditions and provide information on potential future problems based on your skin quality. This comes free during your consultation at Dermatology Associates of Plymouth Meeting.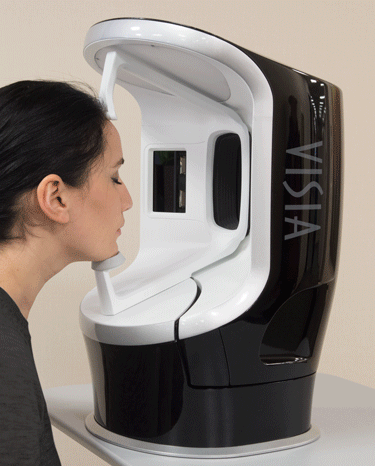 How It Works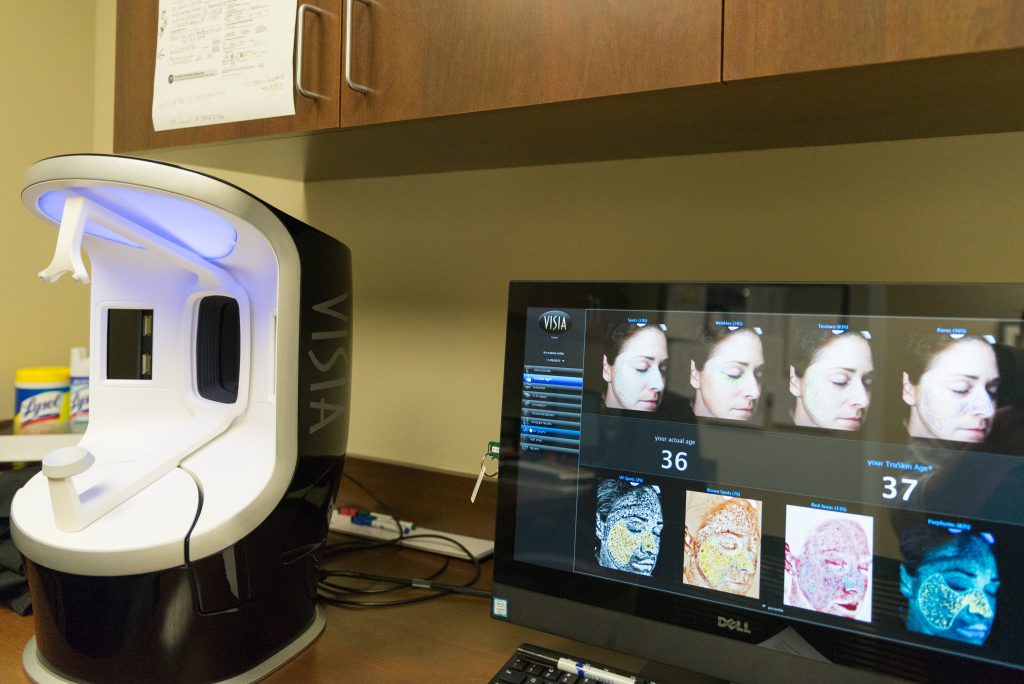 After placing your chin and forehead gently in the provided rests, the VISIA module glides comfortably around you capturing left, right, and frontal facial views. That's it.
The revolutionary analysis system has an automatic skin type classification and refined facial feature detection. It will then compare and grade your skin and identify problem areas based on the world's largest skin feature database.
You'll receive scores on 8 skin properties; spots, wrinkles, texture, pores, UV spots, brown spots, red areas and porphyrins (oil and bacteria build-up). Afterward, your skin care professional will help create the most effective treatment regimen.
Areas It Treats
The Canfield VISIA Camera System is used to scan and identify preexisting damage as well as providing a future aging assessment on the left, right, and frontal facial areas.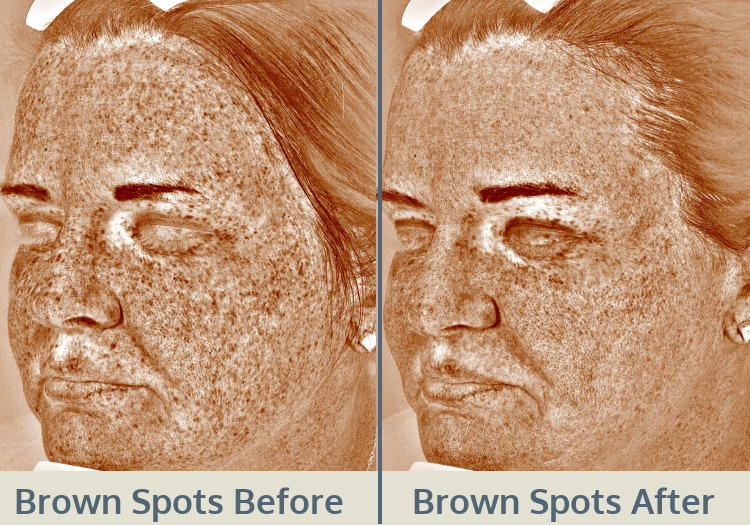 Benefits
This unique analysis system simplifies the consultation process. Long gone are the days of painful poking and prodding to determine underlying skin issues. Sit back. Relax. And, get results.
With the Canfield VISIA Camera System, you'll get incredibly accurate images highlighting problem areas in a matter of minutes. This allows your healthcare provider to rejuvenate and treat your skin in the most effective way possible.
The all-new 7th generation VISIA analysis system will keep your high-quality images on file so you can document your progress along the way. You'll also be able to see photos from a secure password-protected portal from the comfort of your own home.
Treat yourself to happier, healthier skin with this impressive imaging system.
To learn more about the Canfield VISIA Camera System or to schedule your consultation at Dermatology Associates of Plymouth Meeting, P.C., serving the Philadelphia metro area, including The Main Line, Chestnut Hill, Blue Bell, Gwynedd, and Flourtown, please fill out the form on this page or call (610) 828-0400.